The Bluesmobile: Iconic Cars in Film, Part 3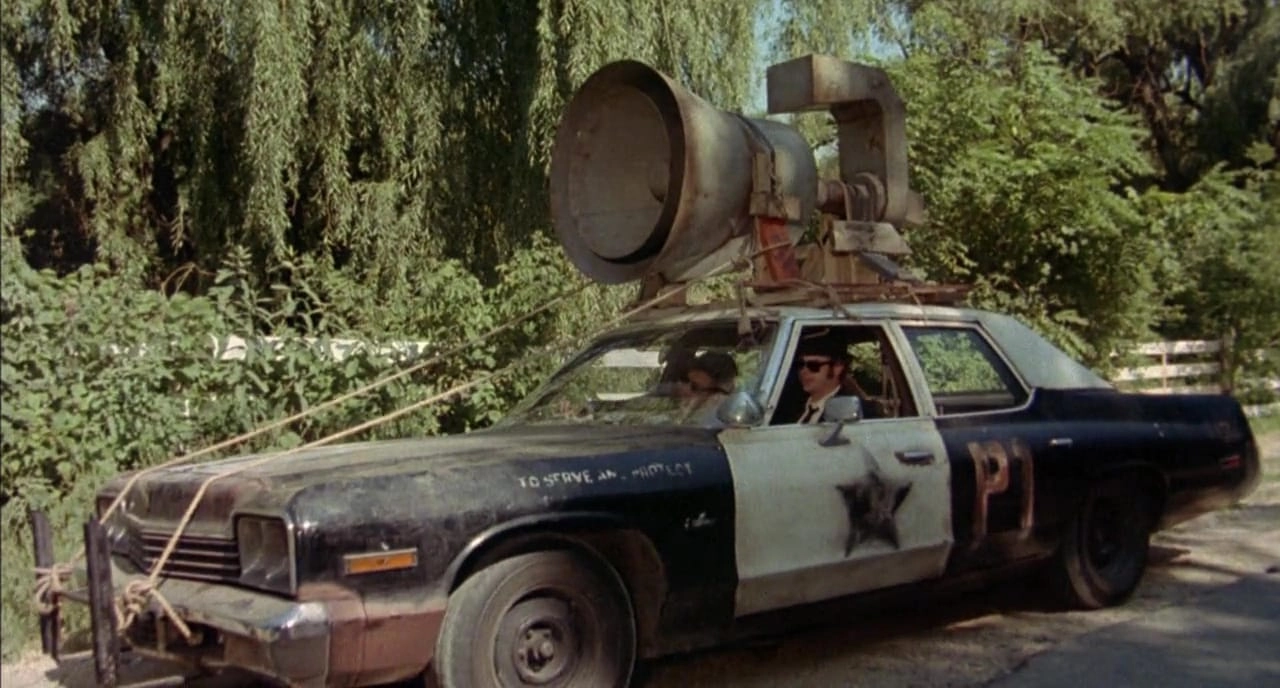 In this month's edition of my "Classic Cars of Film" series I decided to bring out one of my all time favorite films, The Blues Brothers, released in by Universal Pictures in 1980.
The film was directed by John Landis, who also co-wrote the script with Dan Aykroyd, who starts in the film along with John Belushi.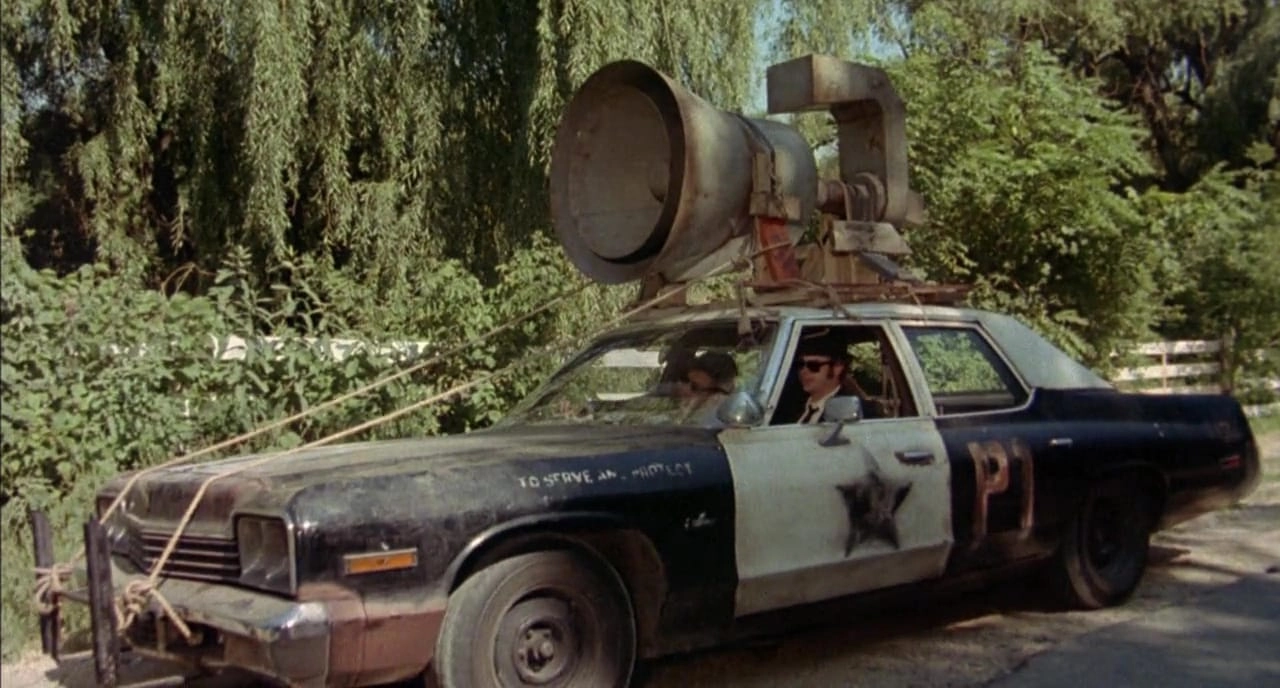 With a host of heavy hitters from the R&B & Soul realm, such as James Brown, Cab Calloway, Aretha Franklin, Ray Charles, and John Lee Hooker, this is among my favorite films of all time.
It also features non-musical supporting performances by Carrie Fisher, Henry Gibson, Charles Napier, and John Candy.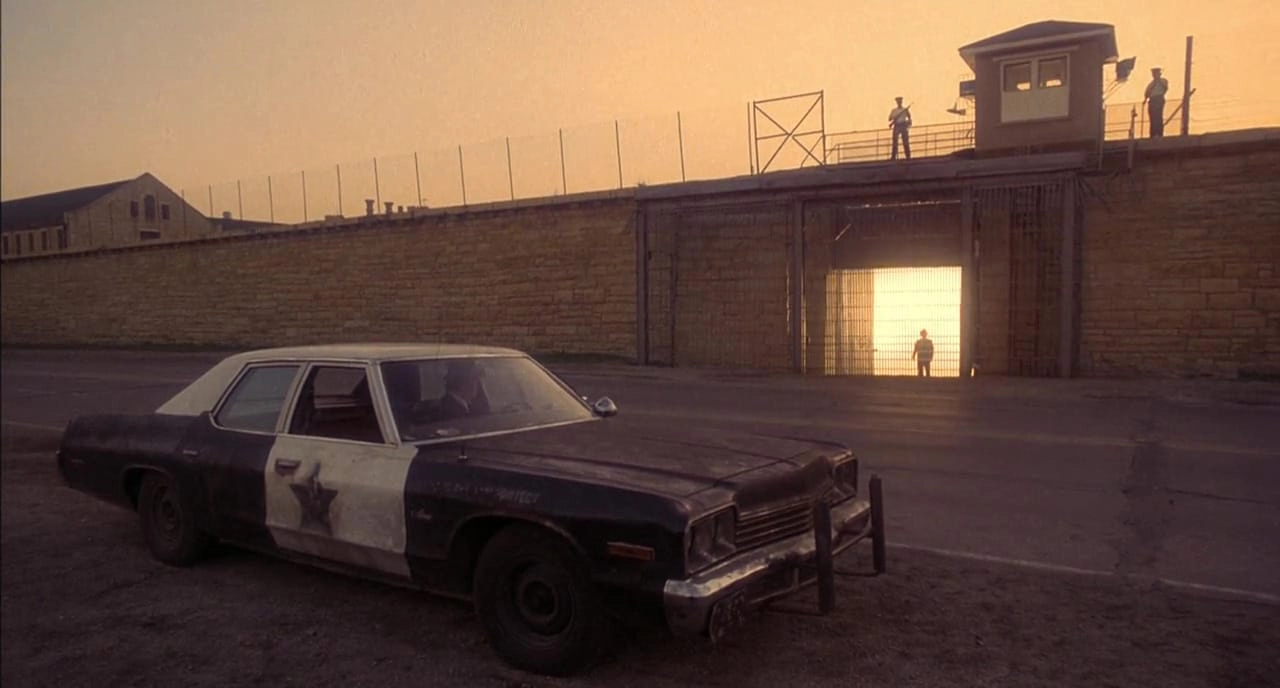 This film held the Guinness Book of World records for the most cars destroyed in a film, up until its sequel took the top slot in 1998.
The beloved Bluesmobile was described as a decommissioned Mount Prospect police car purchased by Elwood (Aykroyd) at an auction.
It's a 1974 Dodge Monaco with a 440 magnum engine with the full police package. Director John Landis has claimed that the portion of the final chase sequence beneath the elevated train tracks (which briefly showed a reading of 118 miles per hour or 190 km/h on the car's speedometer), was actually filmed at that speed; a testament to the Monaco's police car heritage.
He has also stated that he re-shot some of the scenes with pedestrians on the sidewalks, so viewers could see that the film had not been sped up to create the effect of speed.
The film used a total of 13 different Monaco's to portray the infamous Bluesmobile. Over 60 police cars were purchase for the film's chase scenes and the production house kept a 24 hour body shop busy, which did the necessary repairs as they encounter them.
This film had such a huge impact on my life as a kid. Not only for the spectacular Bluesmobile, but for the incredibly realistic chase scenes.
It's funny how I found myself purchasing a decommissioned P71 Crown Victoria a few years ago for $340 in which I later received a speeding ticket (doing 120 in a 65 mph zone).
I kept telling the cop that pulled me over that I had no idea how it happened – cars just kept getting out of my way until I had open road (they must have thought I was a CHP).
Up until that time when I first saw the film, I was listening to 70s rock and roll and had no idea what Rhythm and Blues/soul sounded like.
The music got to me in a way that I had never experienced before; my soul was moved in a visceral way that's hard to describe to this day.