10 Tried & True Tips to Make a Killing Flipping Classic Cars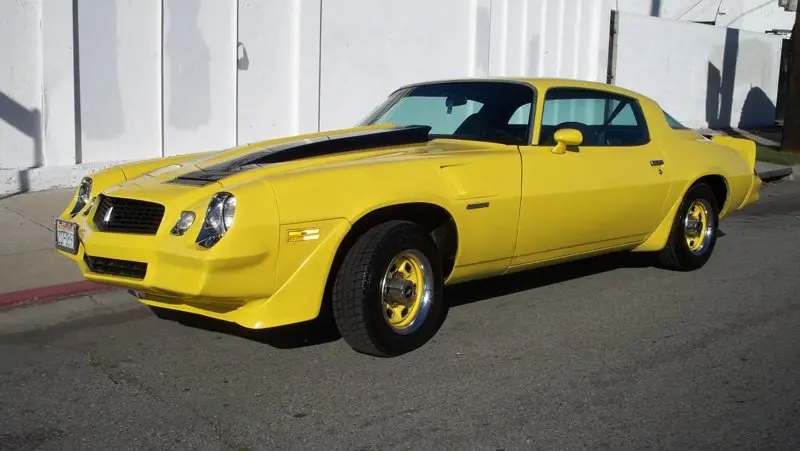 This month we're gonna' get down and dirty and talk about a recent trend that's become all the rage among classic car enthusiasts.
That is the practice of "flipping classic cars",  the ins and outs, the pitfalls, etc.
How To Get Started Flipping Classic Cars
Over the years so many people have asked me about this that I could easily write a book on the subject.
Truth be told I've avoided it like the plague as there's no fail-safe formula for successfully flipping cars.
But there are some basic items that you do need to address no matter what.
I've touched on them in previous posts and they bear repeating. So here they are, my top 10 tips for flipping classic cars:
Choose Your Project

The very first thing you're gonna' wanna' do is settle upon a project that promises the potential for turning a profit. This is crucial.
The fact is that some cars are going to sell better than others. Being that this is your first project you want to move it with as little difficulty as possible.
Once you've been at it awhile and know what to expect, you can then safely start seeking out more unique projects.
Set a Benchmark
The best way to get started flipping classic cars is to look at the trade websites like Hemmings, Dyler and ClassicCars.com.
Work your way backward by looking for vehicles that have already been restored and comparing the work performed against the seller's price.
This will provide you with a benchmark to gauge the cost of the project so that you can ensure you turn a profit.
Do Your Detective Work
Next, you're going to want to summon your inner detective, by calling the owner and asking lots of questions:
Is the car still available?
How long has the ad been up?
What's the history of the vehicle?
How much work has been put into it?
These are among the most important questions you want to ask right off the bat.
Remember, it's better to get all of the details in advance so that you don't regret it later.
Assess the Condition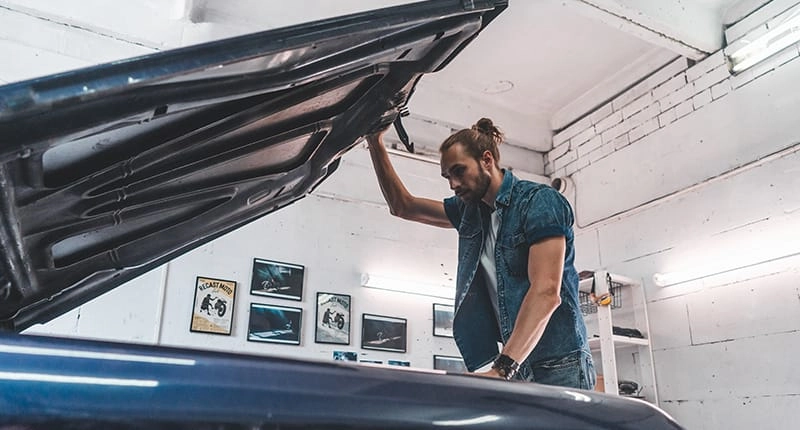 Next, make sure that the car is 90% there in terms of condition. I can't tell you how important this is.
On more than a few occasions I've been buried by nickel and dime parts which ate into my overall profit.
My First Attempt at Flipping Classic Cars
That very thing happened in one of my earliest attempts at flipping classic cars.
I'd purchased a 1971 Volkswagen Westfalia Bus and although it had a great drive-train, the body was in terrible shape and rusted beyond belief.
To remedy the problem I had to purchase a 1970 Westfalia with a beautiful body.
I used the healthy sheet metal to repair the 1971 Westfalia and sold off the remaining body parts.
Although that covered the cost of purchasing the second bus, I made little to any profit on the project.
The lesson here? Take time and make sure that you've left no stone unturned!
Handle the Paperwork
Once you've purchased the car, the next thing you'll need to do is take care of the registration.
This will take some time especially if you purchased the car with only a "bill of sale".
You'll want to make sure there aren't any back fees attached to the project.
Then you'll want to register it as a "non-op" which will keep the cost down, as you won't have to ensure it.
Further, when you're ready to sell the car, the potential buyer will want to see a clean record.
A fishy title will scare away a buyer, and that's the last thing you want at this point in the process.
Prioritize Your Needs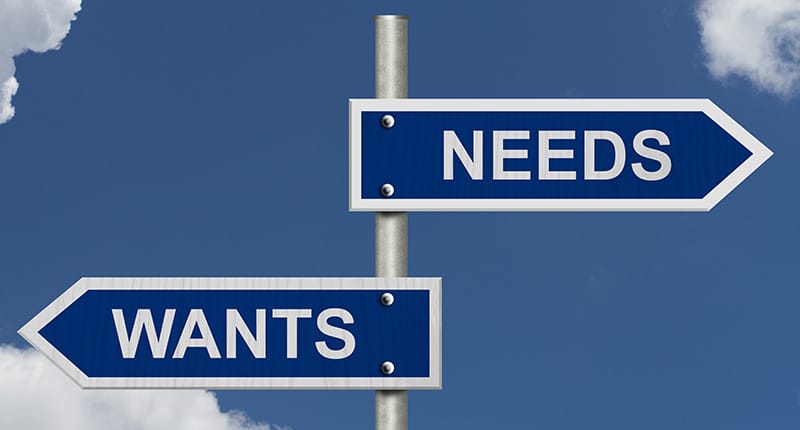 Next, you'll need to asses the car's overall needs and price out as much as possible before you dive into the restoration.
Basically you want to figure out what needs to be fixed. Start with the brakes, drive-train, wiring harness, etc.
Then, you can move on to the cosmetics chrome, paint, exterior hardware
Grab a pen and paper and make two columns: one on the left for the "Must-Do's", and one on the right for "Extras".
Under "Must Do's" you're going to want to put items like tires, brakes, filters, etc.
And under "Extras" you might put a new stereo, floor mats, mirrors and the like.
A word of caution as you do so: please, please, please stay away from aftermarket parts.
Those chrome valve covers may look good to you however most buyers prefer the stock ones cleaned up and painted the original color.
Same goes for the upholstery. If it has white interior you want to maintain the same color scheme as the original.
Remember once you start slapping on aftermarket parts you narrow down your buyer range.
That said, your best bet would be to refurbish the stock parts that are already on the car.
Address Cosmetic Concerns
As for cosmetic concerns, there are plenty of "how to" books out there on the subject.
However, if the car has decent paint and only a few blemishes, just use a good rubber compound to get the job done.
If the paint is too far gone however, I recommend that you bite the bullet and get a new paint job. You're going to want to come as close as possible to the perfect paint job.
By doing the prep work yourself you definitely negotiate down the price of the paint job, especially if you buy it yourself and go with single stage paint, which you can pick up at any auto parts store.
Keep Your Head in Check
The final stage is what separates the men from the boys and the women from the girls. I touch on this in my post on the "Psychology of Classic Car Restoration" Part I & Part II.
I know first hand how doubt can creep into your project the further you're into it.
It starts with a voice in your head that hammers you with questions like "will it sell?" or "will I get my money back?"
After all, you've put a lot of time and money into your project and you want it to be a success.
Given that you have yet to make a dime it's only natural that you may fall prey to such concerns.
If that's the case, I recommend that you tell your head "thanks for sharing, but I'm going to finish this project, no matter what!"
Too many people have started projects, given up and sold the car for a loss.
After all you've put into it, you owe it to yourself to see it through to the very end.
Get Some Great Shots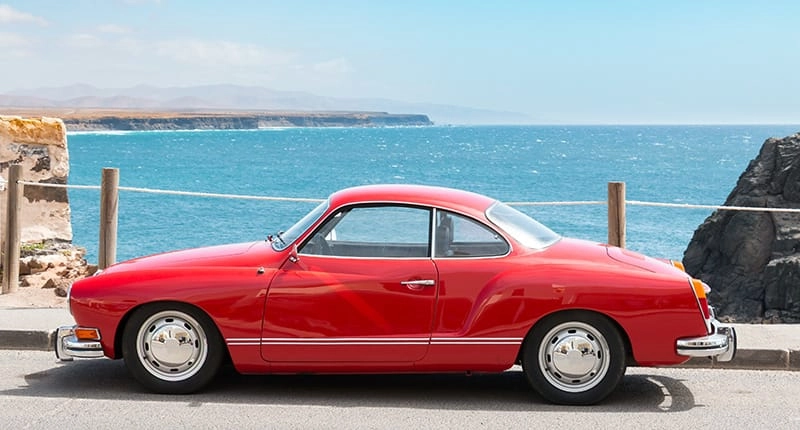 Assuming the project is complete, the next thing you'll want to do is get some good shots fo the car.
Scope out a location to get the best glamour shots so you can really show off your work to potential buyers.
A lot of folks skip this crucial step and wonder why they're not hearing from anyone after they've posted their ad online.
Don't do the quick and easy thing by taking the shots in your driveway or garage.
No, for this I strongly suggest that you drive out to a local park or the beach.
Whatever you end up doing, choose a place that's well-lit, with minimal distractions in the background.
Get it Listed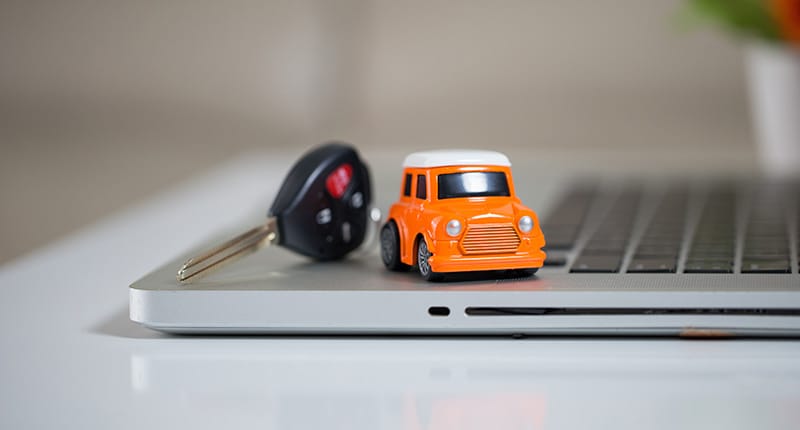 As for listing the vehicle I always recommend starting with Craigslist.
Make it clear in the ad that you want no tire kickers or dreamers and always remember cash is king.
Stay the course. It'll take time for people to view your ads, and decide whether or not they want to reach out to you.
Once they contact you and and schedule a time to take a look, you need to be ready to answer any questions they have.
But the first thing they'll want to do is "beat you up on the price", but don't let them do that to you.
Tell them that a lot of blood, sweat and tears went into the restoration and that you'll take nothing less than the asking price
Conclusion
And there you have it, ladies and gents, my top 10 tips for flipping classic cars.
Obviously each project is going to be different. But I have flipped more than a few classic cars in my day.
I can say with absolute confidence that these are the most common concerns you'll need to address when flipping classic cars.
If you have any questions that I haven't already addressed above, feel free to drop a line, I'd be happy to help.
If not, consider yourself well armed to commence with your first venture into flipping classic cars, best of luck and happy hunting!
Next month I'll discuss the ins and outs of what it takes to produce a quality paint job. Until then, drive on!