1965 Ford Falcon Restoration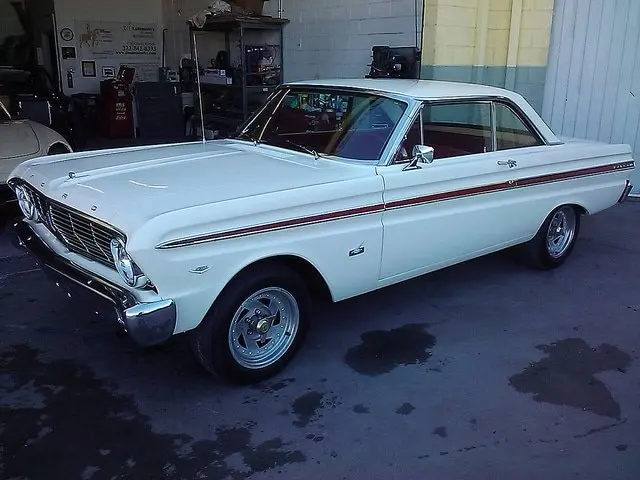 Following is a recent 1965 Ford Falcon restoration we performed. I've always been a Ford guy since I was a kid, whether they be cars or trucks. My grandfather had a metallic green 1972 LTD which was an incredibly long stretch out monstrosity of a boat, indestructible, powerful and stylish.
I can just see him now: the cool detective Steve McGarrett played by none other than Jack Lord in the original Hawaii 5-0 hauling ass around town after drug dealers and island thugs, sporting those classic side burns and the black suit.
Another favorite of mine was Starsky and Hutch in the iconic "striped tomato" Ford Gran Torino flying down some bay city alleyway in hot pursuit, debris flying everywhere…these are the first images that brought the love of restoring cars closer to my heart and this particular build did just that.
The client's wife inherited this cool Falcon 289, which by all accounts was in great shape cosmetically; we were just going to rebuild the engine and dress up the engine bay a bit and that's it.
Well, as with most projects one thing leads to another and when we finished with the engine compartment phase we removed the doors fenders and trunk and began removing several layers of paint that was applied over the years.
After getting down to bare metal we applied PCL primer and blocked each panel then applied the classic Wimbledon white single stage paint next we remove the front bench seat which had several broken springs that needed to be replaced then re-upholstered the bench in a brilliant Ox Blood Red leather.
One of the cool upgrades included rack and pinion steering courtesy of Flaming River. At any rate, out of the many vintage auto restorations DH Automotive, Inc. has done over the years, this has been one of my personal favorites.