2005 Dodge Hennessey Viper Restoration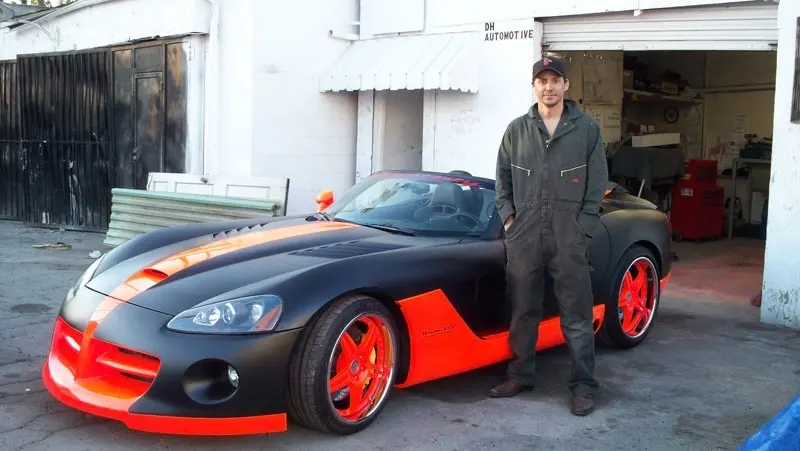 Here's a 2005 Dodge Hennessey Viper restoration we did. This particular build was inspired by the Hamann Black Miracle, a distinctive paint design on a Ferrari F430 by the German car tuning company. The Matte concept has since become all the rage these days with even dealers following in their footsteps painting all the high-end vehicle that satin, flat finish.
This was no ordinary Viper, Hennessey made sure of that, with the engine stroked to 522 CID, twin Garrett ball bearing turbochargers, adjustable traction control system, Quaife differential, a front mounted air to air intercooler and then the special braking system upgrade from Brembo.
Before we began we had several meetings with the client and found that the only way to get clarity on his vision was to send over a toy model of the Viper with an orange sharpie and have the client physically draw out the lines he desired so that there were no issues when it came time to spray on the paint.
We wanted the paint to jump off the satin black so we decided to go with a unique day glow orange finish from House of Kolor which required us to first, lay down a white base which allow the Orange hue to become energized.
The Client hinted that he was going to give the Gotham crusader a run for his money and after the job was completed, I decided to give her a spin around the block. Dodge claims the Venom 1000 twin turbo is the fastest most powerful limited edition street car in the world, and with a 1000 horsepower at the wheels and 1100 foot torque pounds. This baby can do 0-60 mph in 2.25 seconds and tops out at a white-hot 255 mph, a beast of a car if ever there was one.