1967 Chevy Sport Deluxe 108 Restoration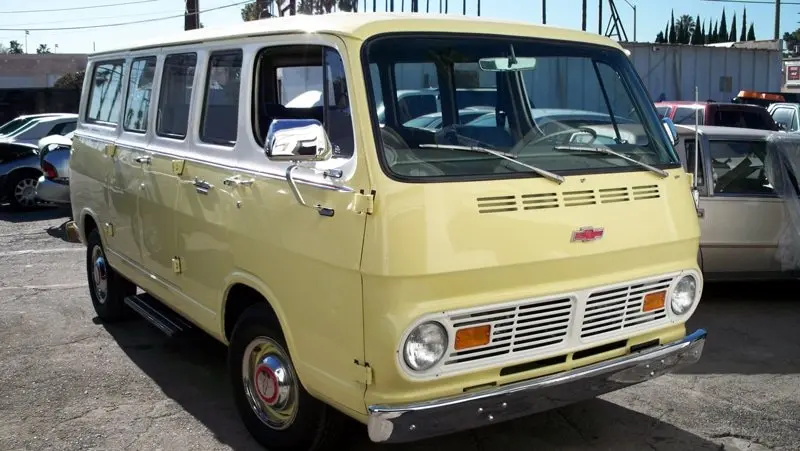 Here's a 1967 Chevy Sport Deluxe 108 restoration we did. When we started this project we had no idea how difficult it would be track down information let alone parts, most of the stuff on so called "vans" is derived from the 1970's craze with the classic plexi glass star bubbles on the side, wild graphics and lots of velour interior.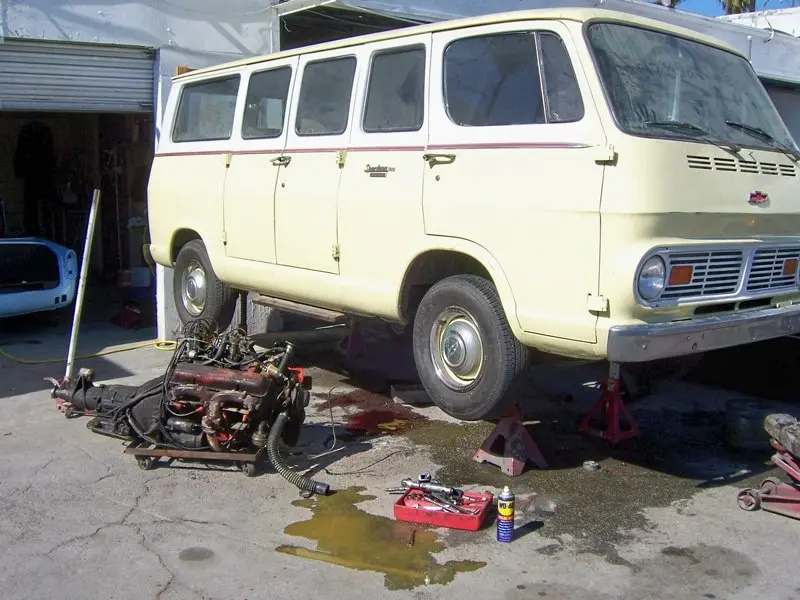 Our client expressed a desire to bring the van back to its former stock glory, with no customization at all, everything to be left bone stock, right down to the correct color codes for the interior paneling and trim.
One of the most daunting tasks was searching for the weatherstripping that goes around the door hinges. At first we were going to just leave it be, but the van just didn't look right without the rubber seals which both look good and keep water and gunk from seeping into the open gaps causing rust and decay down the line.
We began searching everywhere with no leads then we came across two websites that were most helpful us. We were able to substitute Chevy Suburban door hinge rubbers for that year and we were lucky enough to find the correct hub caps as well, which we found with the help of the van forums.
The first site www.vcvc.org home of the vintage Chevy Van club, gave us the forums to find out important info with great photos, and on www.vintage-vans.com there we found direct links to common parts often sought after by Chevy van owners.